1080° Rotating Splash Filter Faucet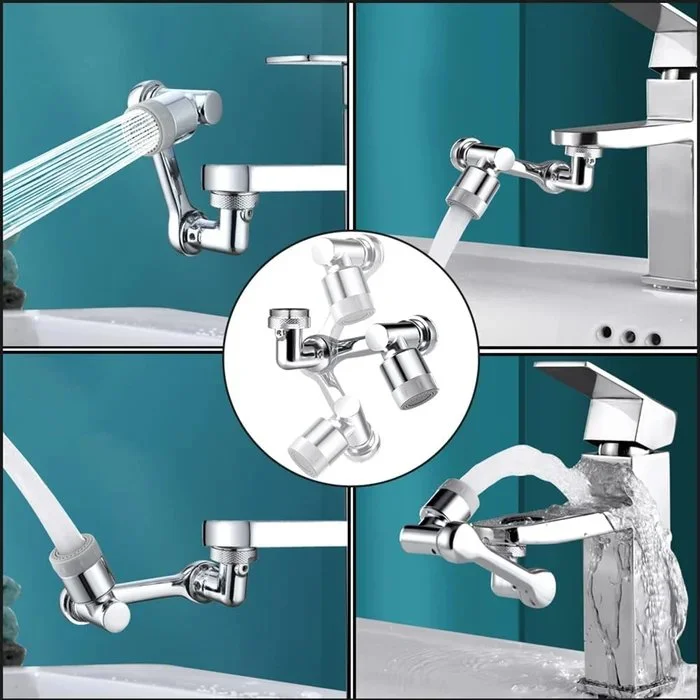 1080° Rotating Splash Filter Faucet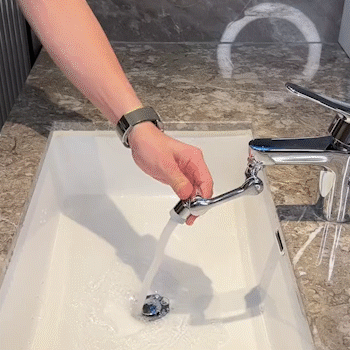 【1080° ROTATING SPLASH FILTER FAUCET】- Rotate the water outlet 1080°,You can easily rotate the tap to the direction you want, it is more convenient to wash your face and gargle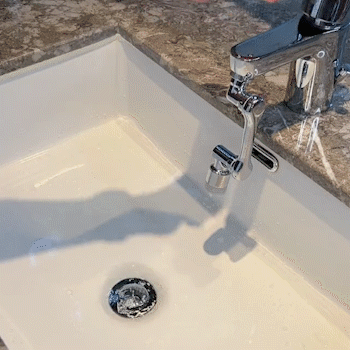 【Easy to install】 The main body of the faucet aerator has a 15/16 -inch 27UNS external line. It can be used (inner silk and outer wire) in the internal line of 55/64 inch 27UNS. Just ensure that your faucet is suitable for the size of the product and can be used, and then placed the shower head, which is in the faucet. Tighten the bracket clockwise to complete the installation.
【DUAL FUNCTION WATER FLOW DESIGN】- Multifunctional Faucet The two modes are switched by rotating. Two kinds of water outlet rotary switches, oxygen-enriched foam, splash-proof water, four-layer mesh filter to remove impurities and double gaskets to prevent dripping.
【Safe and humanized design】:Sturdy Copper, Splash filter faucet introduces air into the water stream to produce a larger and whiter stream that is SOFT TO TOUCH and NON-SPLASHING.Suitable for restaurant, laundry& back yard.
Specification:
Materials: copper, ABS
Product weight: 80G
Product size: 15 × 8 × 5cm / 5.9 × 3.1 × 2inches
Package Contents:
1 * 1080 ° water faucet foaming inner and outer screw port
2 * Sealing ring
1 * Small wrench
30-Day Money Back Guarantee
If you don't have a positive experience for any reason, you can contact one of our helpful customer service representatives support@bababeststore.com and our team will respond back to you within 24 hours.
💗
SHIPPING
Orders are processed within 48 hours. After your order is processed you should receive your tracking information. You can track your order's journey right on our webesite.
*Deliveries worldwide take on average 7 - 10 business days.